Hundreds of lights and decorations, Christmas trees, crowds of shoppers, the perfume of roasting chestnuts in the cool, brisk air: all signs that winter is approaching and Christmas is almost here!
As you head out to do some Christmas shopping, you might also want to fit in some time at Florence's main museums. So that you can plan your days better, know that in the case of museums, everything is open according to their normal hours while stores generally have extended hours and are even open on Sundays.
Important note: almost everything is closed on Christmas Day (December 25th) and January 1st as far as museums go. Many museums that are closed on Mondays (such as the Uffizi and Accademia) usually offer special openings but these depend on the dates on which the holidays fall.
If you're in Florence around the holidays, we highly recommend you visit Palazzo Medici-Riccardi and its chapel by Benozzo Gozzoli dedicated to the Procession of the Wise Men.
Without further ado, here is a list of what will be open during this holiday season so you can plan around these openings.
Christmas Eve - December 24

Many museums will be open on Christmas Eve (December 24), a few generally with shorter opening hours including the Accademia Gallery and all of the museums part of the Gallerie degli Uffizi (including Pitti Palace and Boboli Gardens) which will close at 6pm.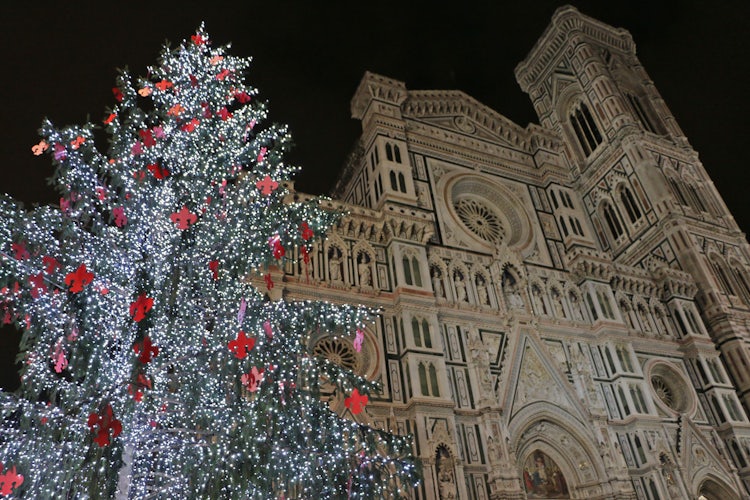 Christmas Day - December 25th
All state and city museums are generally CLOSED! The only exception has always been Palazzo Strozzi open from 10am to 8pm but this year the novelty is that several civic museums will open on December 25th in the afternoon.
Palazzo Vecchio and its Torre di Arnolfo will be open from 2pm, the first then closing at 7pm and the second at 5pm.
The Basilica di Santa Maria Novella will open from 1-5.30pm and the Museo degli Innocenti who is hosting an exhibition on Escher will open from 12 to 7pm.
All State museums in Florence will remain closed, including the Uffizi and Palazzo Pitti, the Galleria dell'Accademia and Bargello, as well as all of the monuments tied to the Duomo, including the Cathedral (where religious masses will take place) and Brunelleschi's Cupola.
What else can you do?
Remember that Florence is an open-air museum and you can take advantage of this day to stroll around the entire historical center and enjoy the city during this special time of the year with all of the lights and decorations. Here is a suggested itinerary: start in Piazza San Lorenzo, then head to Piazza del Duomo, then down Via Calzaiuoli to Piazza della Signoria. Continue down past the Uffizi Gallery to Ponte Vecchio admiring the Arno along the way and end up at Palazzo Pitti. If you still have energy, climb up to Piazzale Michelangelo to enjoy the extraordinary panoramic view of Florence!
Also many churches will be open, albeit for religious services... best times for visits is in the afternoon. Here are some specific hours for the churches we recommend:
Santo Spirito (11.30am-1.30pm and 3-6pm), the basilica of Santa Trinita (8.15-10.45am and 4-6.15pm), Santissima Annunziata (7am-12.45pm and4-5pm) and San Miniato al Monte (3-5.30pm), especially if you've gone up to see the view of the city from the piazzale Michelangelo.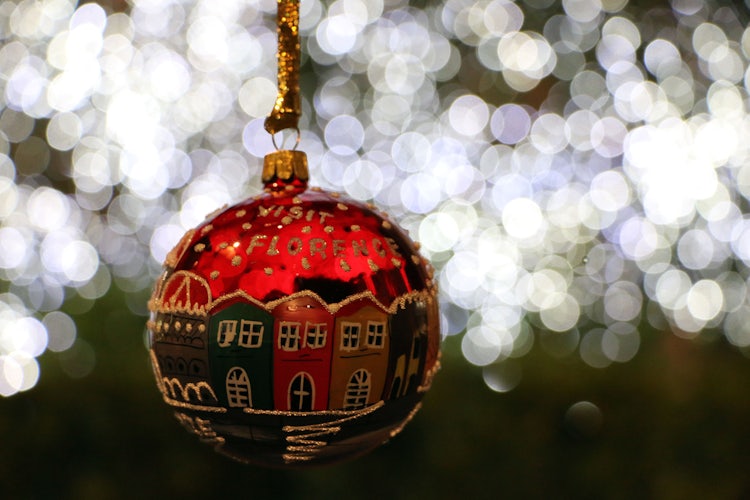 Santo Stefano/Boxing Day - December 26th
Note that the 26th of December is the feast day of Santo Stefano, St. Stephen, patron saint for the country, also known as Boxing Day. While it is a legal holiday in Italy, museums in Florence normally open on Mondays will be open.
The Uffizi Gallery and Accademia Gallery are not generally open on Mondays but both will do a special opening this Monday, December 26th from 8.15am to 6.30pm. The Boboli Gardens will also remain open (10am-4pm) as well as the Bargello Museum (8.15am-6pm) and the Medici Chapels (8.15am-6.50pm).
Other museums you can visit on December 26th: the Archeological Museum (8.30am – 2pm), the Chiostro dello Scalzo (free from 8.15am to 2pm), and the Cenacolo (Last Supper) of Sant'Apollonia (free, from 8.15am-1.50pm). You'll also be able to find all the monuments around the Duomo of Firenze open, except for the cathedral: the Cupola from 12.45pm to 5.15pm, the Giotto's belltower from 8.15am to 7.45pm, the Museo dell'Opera del Duomo from 8.30am to 7.45pm, the crypt of Santa Reparata from 1.30pm to 4.45pm and lastly, the Baptistery, just recently reopened after restoration works, from 8.30am to 7.45pm.
You can visit all of the civic museums managed by the Comune di Firenze: Palazzo Vecchio (9am-7pm, the Torre di Arnolfo until 5pm), the Museo Novecento (11am-8pm), Santa Maria Novella (1-5.30pm), the Museo Stefano Bardini (11am-5.30pm), the Fondazione Salvatore Romano (10am-7pm) and the Cappella Brancacci (but only with advanced booking).
Other ones you can include in your itinerary: Villa Bardini and the current exhibition on Elliot Erwin (10am-7pm, while the gardens close at 4pm), the Casa di Dante (10am-6pm), the Museo degli Innocenti (9am-7pm), Palazzo Medici Riccardi with its exhibtions Passione Novecento (9am-7pm), the Synagogue of Firenze and its Jeweish museum (10am-5.30pm), the Collezione d'arte Casamonti (11.15am-7pm), the Fondazione Zeffirelli (10am-6pm), the exhibition at Palazzo Strozzi on Olafur Eliasson (10am-8pm), the Museo Galileo Galilei (9.30am-6pm), the Salvatore Ferragamo Museum (10.30am-7.30pm) and the Gucci Museum (11am-7pm).
Outside the historical center, you can also visit the Stibbert Museum (10am-2pm) and the Villa Medicea della Petraia (free entry, with accompanied visits at 9.30, 10.30, 11.30am and 3pm) and the garden of the Villa medicea di Castello (8.30am-4.30pm).
New Year's Eve - December 31
On New Year's Eve, all museums will be open with regular hours.
New Year's Day - January 1st
Most museums will be closed on January 1st. The few exceptions are:
- Palazzo Vecchio - from 11am to 7pm
- Palazzo Strozzi from 10am to 8pm
- Museo Novecento from 11am to 7pm
- Santa Maria Novella: from 1pm to 5:30pm
- Palazzo Medici Riccardi: from 2-7pm
January 2
Both the Uffizi and Accademia will do special openings on Monday, January 2!
Epiphany - January 6

Since Epiphany in 2023 falls on a Friday, all museums will observe their normal opening/closing hours.
If you're in Florence on this day, we would normally remind you to not miss out on the Procession of the Wise Men through Florence which will finally restart after the pandemic.
If you're in Florence around the holidays, we highly recommend you visit Palazzo Medici-Riccardi and its chapel by Benozzo Gozzoli dedicated to the Procession of the Wise Men and the current exhibition dedicated to his masterpiece.
January 8th: First Sunday of the month
If you're in Florence over the long weekend of the Epiphany, then take advantage of the possibility to visit museums for free on the first Sunday of the month: all State museums, including the Uffizi and Accademia, can be visited for free. Local residents can also visit civic museums for free, as part of Domenica Metropolitana.
From all of the team at Visit Florence, we wish a very Happy Holiday season to everyone!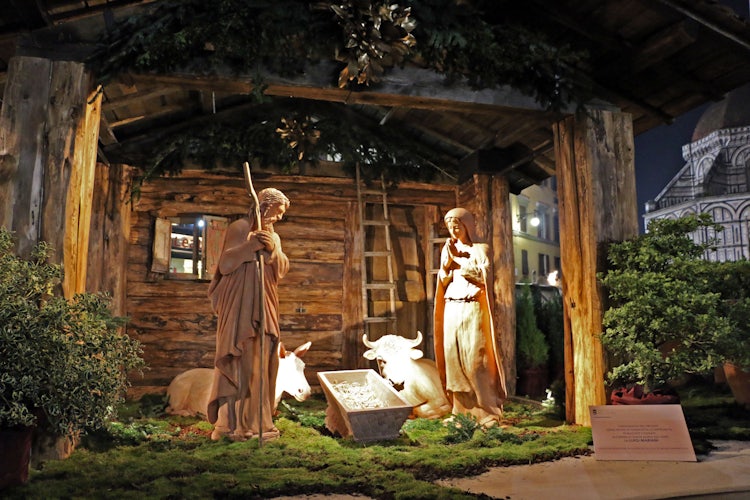 LAST UPDATE: 12/24/22
We make every effort to offer correct and up to date information, but please double check on the official websites we link to before finalizing your visit to ensure there haven't been any changes!
Did you find an error? Let us know so we can correct it, thank you!