Hundreds of lights and decorations, Christmas trees, crowds of shoppers, the smell of roasting chestnuts in the cool, brisk air: all signs that winter is approaching and Christmas is almost here!
As you head out to do some Christmas shopping, you might also want to fit in some time at Florence's main museums. So that you can plan your days better, know that in the case of museums, everything is open following their normal hours while stores generally have extended hours and are even open on Sundays.
Know that practically everything is closed on Christmas Day (December 25th) and January 1st as far as museums go. Many museums that are closed on Mondays (such as the Uffizi and Accademia) will hold special openings depending on the dates of the holidays.
If you're in Florence around the holidays, we highly recommend you visit Palazzo Medici-Riccardi and its chapel by Benozzo Gozzoli dedicated to the Procession of the Wise Men.
So without further ado, here is a list of what will be open during the holidays this 2016-17 so you can plan around these openings:
Christmas Eve - Saturday, December 24

All museums, included Uffizi and Accademia, will be open on Christmas Eve (December 24).
On December 24th the Accademia Gallery is open until 6pm (last entry is at 5:30pm).
The Uffizi Gallery and the Galleria Palatina and Galleria d'Arte Moderna in Palazzo Pitti close on 5:50pm on December 24 (last entry is at 5pm).
If you want to book your tickets ahead of time, we suggest booking through Uffizi.org. The cost of the ticket includes a small booking fee but you'll avoid any lines!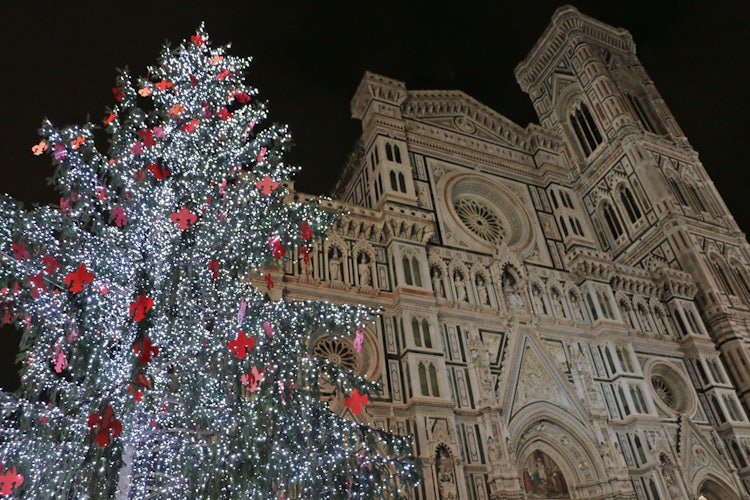 Christmas Day - Sunday, December 25th

All state and city museums are closed! Only exception is the Palazzo Strozzi with its current exhibit: AI WEIWEI. LIBERO, open to the public every day (holidays included) until January 22th from 10am to 8pm and on Thursday until 11pm (see http://www.palazzostrozzi.org for details) and the Palazzo Medici Riccardi where you can enjoy a fabulous fresco cycle by Benozzo Gozzoli in the small Chapel of the Magi (closed on Wednesday), from 10am to 6pm.
What to do instead?
Remember that Florence is an open-air museum and you can take advantage of this day to stroll around the entire historical center and enjoy the city during this special time of the year with all of the lights and decorations. Here is a suggested itinerary: start in Piazza San Lorenzo, then head to Piazza del Duomo, then down Via Calzaiuoli to Piazza della Signoria. Continue down past the Uffizi Gallery to Ponte Vecchio admiring the Arno along the way and end up at Palazzo Pitti. If you still have energy, climb up to Piazzale Michelangelo to enjoy the extraordinary panoramic view of Florence!
Also many churches will be open, albeit for religious services... best times for visits is in the afternoon. We suggest the following: San Miniato al Monte, Santa Maria Novella (1-5pm), Santa Trinita and Santo Spirito.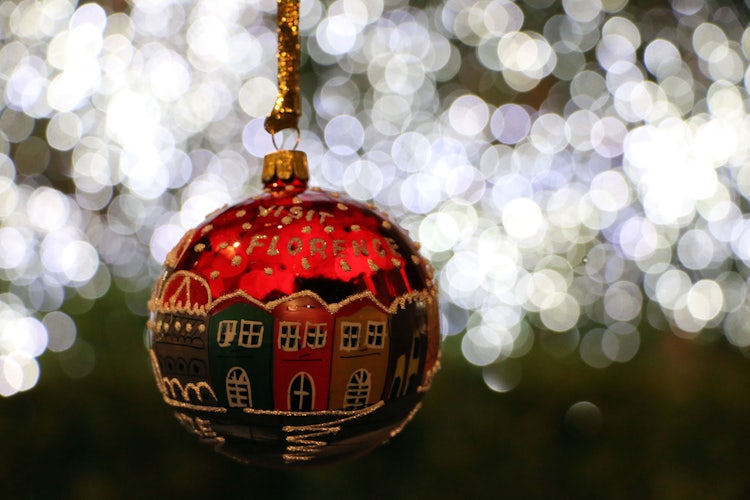 Santo Stefano/Boxing Day - Monday, December 26th
Note that the 26th of December is the feast day of Santo Stefano, St. Stephen. While it is a legal holiday in Italy, museums in Florence normally open on Mondays will be open. Several will continue their extended holiday hours, for example, Palazzo Vecchio (see section below). Because this year it falls on a Monday, the Uffizi and the Accademia which are usually closed on a Monday MIGHT have a special opening on this day. These are not yet confirmed, so we will update this page as soon as they are. Otherwise, assume they are closed. The Medici Chapels and Bargello should be open on this Monday.
New Year's Eve and New Year's Day - Saturday & Sunday
On New Year's Eve all museums will be open with normal hours, some closing just a bit earlier. For example, the Accademia Gallery will be open until 6pm (last entry at 5:30pm). The Uffizi Gallery and the Galleria Palatina and Galleria d'Arte Moderna in Palazzo Pitti will close on 5:50pm (last entry at 5pm).
Most museums will be closed on January 1st. The exceptions are:
- Palazzo Vecchio from 10am-5pm;
- Palazzo Strozzi and Palazzo Medici Riccardi.
- Museo Novecento from 2pm – 6pm;
- Bargello Museum from 8:15am - 2pm (maybe, we are waiting for official confirmation on this)
January 6 - Epiphany

Since the Epiphany in 2017 falls on a Friday, all museums will observe their normal opening/closing hours. On January 6, don't miss the Procession of the Wise Men through Florence!
Extraordinary opening of Palazzo Medici Riccardi on January 6 and its chapel by Benozzo Gozzoli dedicated to the Procession of the Wise Men (the Palace will be closed on Jan 7).
From all of the team at Visit Florence, we wish a very Happy Holiday season to everyone!