All the reasons why you should visit in the low season!
When is the best time to visit Florence? Is there a high and low season in Florence and, if so, when does it start and end? What are some of the pros and cons of coming in the "off season"? These are the types of questions we get on our forum very often, and we realize the importance of trying to find the best period of the year to plan your vacation in Florence! Read on as we try to answer these and more questions about when to come to Florence.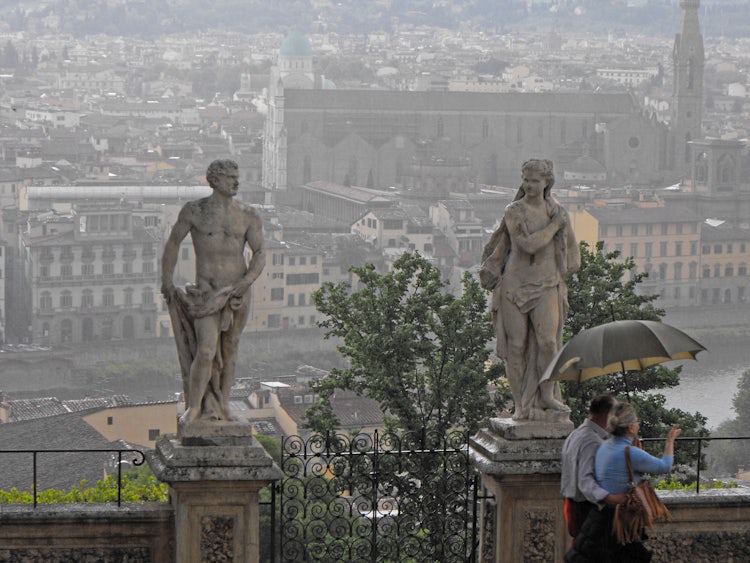 When is the low season?
Okay, the low season in Florence generally coincides when the weather isn't always sunny - it can rain a bit more than usual, it might require a warm hat or scarf or jacket and this is generally from November through March. It isn't necessarily a bad thing: first, weather can be unpredictable and rain lots in June, but secondly, and more importantly, it does increase the chances of not having hot, sweaty weather that is not ideal for spending time outside under the sun. In Florence, you will spend a lot of time in the sun as the city is an open-air museum and you'll want/have to wander around to see many of its sights!
Ready for the top 4 reasons to visit Florence in its "off" season? Read on!
1. Less crowds!
This is the main reason we love and recommend you visit Florence during the off months of the year, where you will get a chance to see a quieter side to the city. Not really SLOW or TOO QUIET since there are about half a million residents in the city, but definitely less crowds at the main tourist sights. The Uffizi will continue to have crowds on early Tuesday mornings (since it is closed on Mondays) but you will also find that you might not need to pre-book tickets to visit the Uffizi Gallery and Accademia - and certainly less crowds inside as well. You can take your time and not feel rushed as a consequence of having less people around you. Try it and you'll see its true. This leads to higher enjoyment of spending time within those museums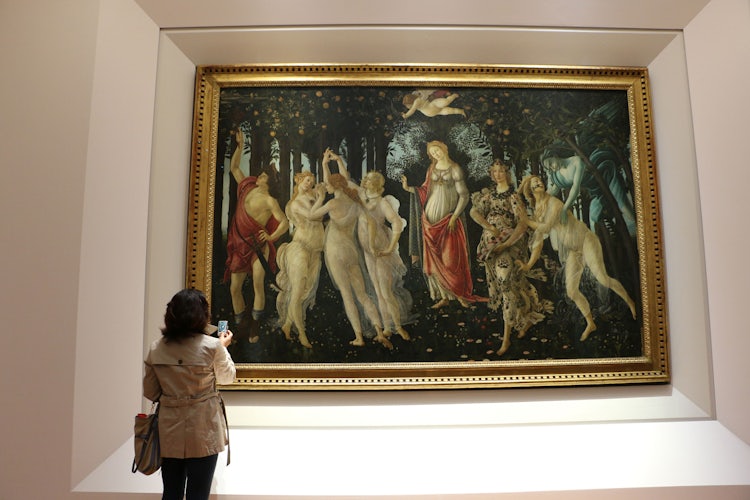 2. Lower prices
It is inevitable to acknowledge that during the months when there is higher demand for services, prices are higher. This especially regards accommodation and travel in general, as well as airfare. So visiting Florence in the low season you'll enjoy lower costs in airfare as well as lodging, partircularly if you choose to stay for a longer period of time at a small B&B or apartment (if you're dealing direct with an owner, always ask for their best offer for your duration of stay!). In Florence, you will likely find different listed rates for low, mid and high season but also keep your eye out for special deals made for the off season when many owners might have empty rooms: they want you to come when they have the space! Check out special offers offered directly by owners on FlorenceAccommodation.com.

3. Special temporary exhibits
There are many temporary exhibits organized year-round and it is impossible to organize them all during the high season, also not ideal as you would likely miss many interesting ones!
There are very many special exhibitions which start in September and end in January or February, if we are lucky for them to last that long so you might only get a chance to see them at all if you come in the off season. For example, the current exhibit by Marina Abramovic at Palazzo Strozzi runs from September 2018 through January 2019, the next one dedicated to Verrocchio, Leonardo da Vinci's master, starts in March. Always check out our current exhibitions page to see what is taking place right now (or soon to start) to see what's planned.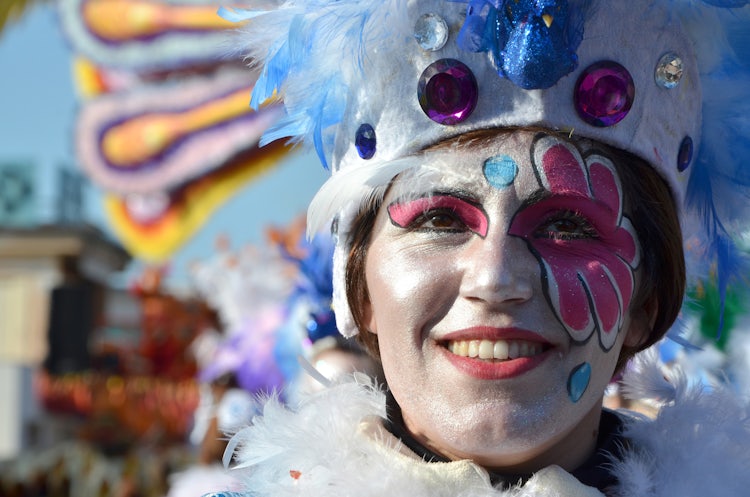 While there are less events compared to the summer, the late fall, winter and spring months do offer many special events that highlight the region's traditions and products of the land relative to these months. From Carnival season in February to Easter, there are many traditions worth seeing and experiencing in the "off" season. Take a look at the events during this time by searching for the months you're interested in.
4. Shopping during SALES period!
While you can shop year-round, who doesn't like sales or saldi? January is one of two official sales months in all of Italy (the other is July) and if you want to buy high end luxury items, then taking advantage of the sales period is just one way to get a little bit more out of your budget. How about buying leather in Florence or another gift such as ceramics? You will definitely find perfect gifts and great holiday mementos to take home during your visit. Sales period generally starts right around the Epiphany or closest weekend around then.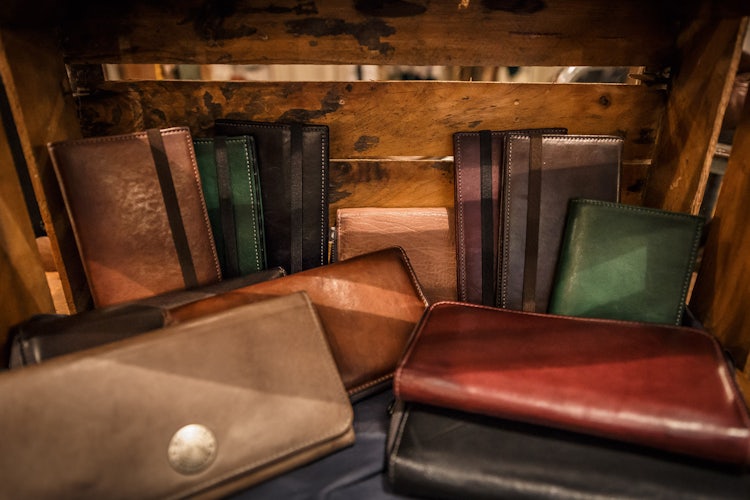 So everything is open?
YES! Florence is a city and never, ever closes. You might find a few gelato shops take their holiday time in January or February to rest up since they will be open all summer long but in general everything else is open, even museums and restaurants on official holidays. If you go out of Florence into the countryside, you will start finding some lodgings and restaurants that close for the low season but in the city everything will be open.
How is the weather?
Like mentioned earlier, whether some temperatures are considered cold or not is really relative to what you're used to. Make sure to check out more details on average temperatures in Florence so you can dress accordingly. In general, dress in layers so you're prepared to take off or put on layers as the day requires.
The photo below of Florence under a few feet of snow is exceptional - in all of the years I've lived here, we have woken up with snow all of 2 times. It was December, the snow was gone in 2 days. It did make for a special event!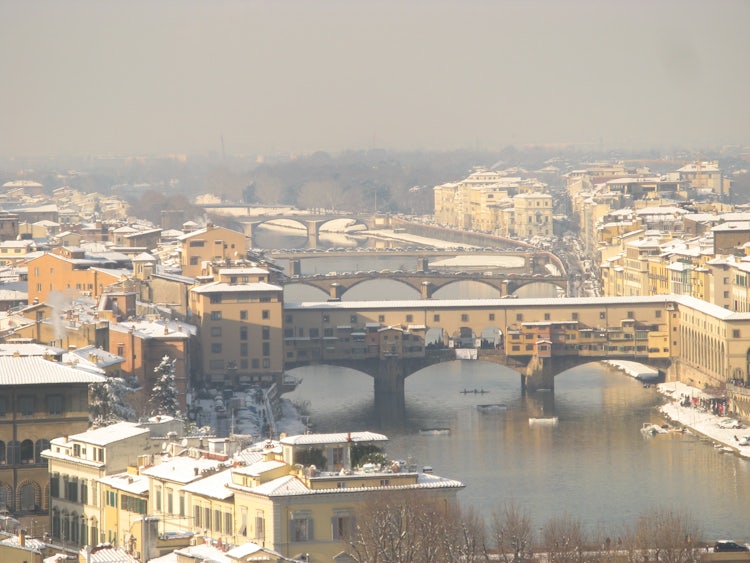 When is the BEST time to visit Florence?
Any time you can make it to Florence is the BEST time for you! I have given you some reasons to plan to visit Florence in its off season - from November through March - although I understand it isn't always possible to plan to travel during these months. But if you can, you will be rewarded by experiencing Florence more as a local rather than a tourist, seeing many of its most popular destinations with a bit more room around you and your budget stretching a bit more while being able to see special exhibits running during these months.
Make sure to also read about the many advantages of visiting Tuscany in the low season - many are the same, but there is more to visiting the countryside in the late fall and winter, including seeing the landscapes in new colors!
Ready to start planning your visit to Florence? Take a look at our PLAN YOUR VISIT section and, if you have any questions, and ask for help with your itinerary on our Forum.