Florence's historical center is quite small but it's packed with things to see and do. It's a wonderful "outdoor" museum all on its own, where you can spend all day exploring its streets and architecture without the need of paying a museum ticket.
This makes it an undoubtedly perfect destination for a weekend to spend in the company of your partner, friends or family.
If you are visiting Florence for the first time, you won't want to miss seeing "symbols" of the city: the Uffizi Gallery, Michelangelo's David (the original is the Accademia Gallery), the Duomo and Brunelleschi's Dome, Ponte Vecchio and Piazza della Signoria, as well as trying out delicious local cuisine such as the delicious Florentine steak, ribollita or pappa al pomodoro.
The problem, if we want to see it like that, is that there is way more interesting things to do than we have time for! But you can still see a lot even if you only have 2 days to visit the "cradle of the Renaissance". We recommend that if you're planning to visit museums, you buy your tickets ahead of time to save some of the precious time you have and not have to deal with long lines.
Here are our suggestions on how to organize your weekend, whether you visit as a couple on a romantic getaway, on a short cultural weekend or a weekend trip with your children.
A ROMANTIC GETAWAY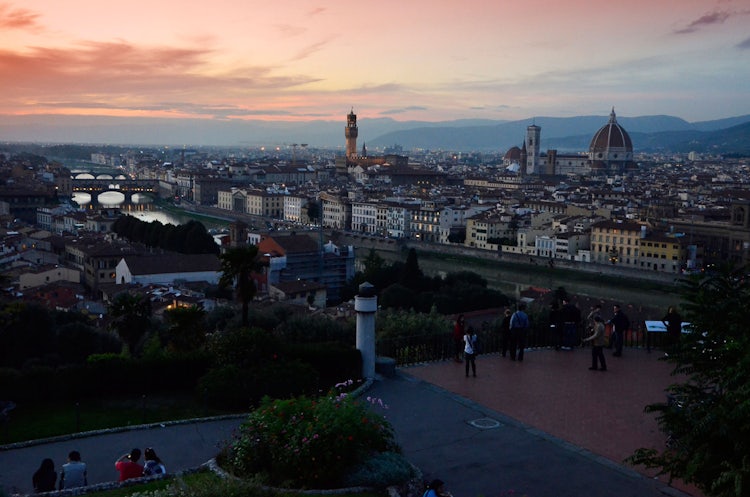 Florence is not only beautiful, it is also a terribly romantic city. Together with your loved one you can enjoy a walk on the Ponte Vecchio and along the Arno river at sunset, enjoying the terrific panoramic view from Piazzale Michelangelo, walking through the most characteristic city neighborhoods such as San Frediano and Santo Spirito.
If you want to surprise your partner, climb to the top of Brunelleschi's cathedral dome or of the Tower of Arnolfo of Palazzo Vecchio: the view will leave you breathless!
During your two-day stay you can visit at least one of the museums in Florence. If the Uffizi seem too challenging an undertaking (considering you should take at least 3-4 hours just to visit the most famous artworks), you can opt for the Accademia or for the Bargello which are smaller museums but with fantastic collections.
Shopping lovers will find delight in visiting both the artisan workshops in the Oltrarno district as well as the designer brand and luxury boutiques and shops on Via Roma and Via Tornabuoni. There are also many other shops, as well as more affordable ones to all budgets, throughout the center. If you want to know more, I suggest you read this article on shopping in Florence.
For a special coffee shop, I suggest Rivoire in Piazza della Signoria or Caffe Gilli and Paskoski in Piazza della Repubblica. You'll enjoy a break in one of the most famous coffee shops in Florence, just know that prices are also higher than average.
If you would like to enjoy a drink before dinner, called an aperitivo in Italy, you can choose the romantic setting at Il Santino in Santo Spirito or one of the other tops spots for aperitifs in Florence.
A CULTURAL WEEKEND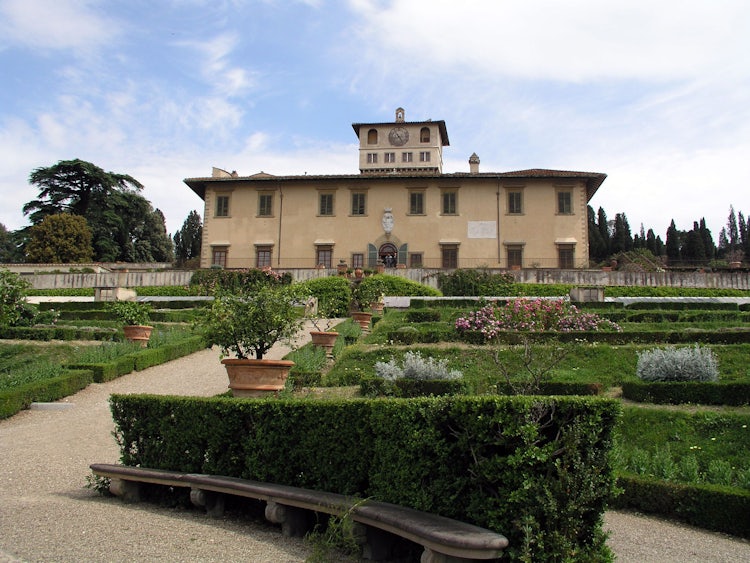 Trying to condense all the art and cultural treasures in Florence into just two days is impossible so the real challenge for your weekend trip is to decide what to see and what to leave out for a future trip.
In addition to the very famous aforementioned Uffizi and Accademia museums and the Duomo, I'd like to bring several other "gems" worth visiting to your attention!
In the historical center: the beautiful Palazzo Pitti and its collections, the Basilica of Santa Maria Novella, the small but lovely Brancacci Chapel, the museum of San Marco with its frescoes by Fra Angelico and the Baptistery.
In the outskirts: Just a few kilometers from Florence's center, you can visit the Medici villas of La Petraia (pictured above) and Villa di Castello (unfortunately only the gardens are open to visitors).
For more ideas about Florence's historical and artistic treasures, read this article on what to see in Florence in 2 days.
ART AND FUN WITH CHILDREN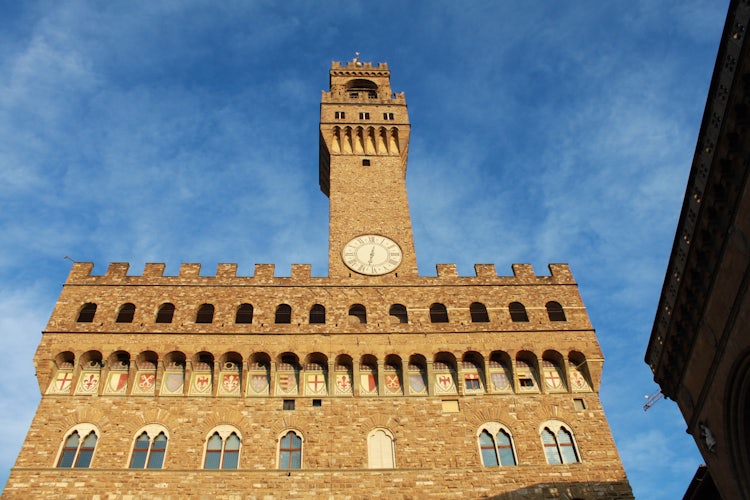 Florence is perfect for children as far as size goes. The historical center is concentrated in a small area, making it easily explorable by foot or with a stroller (with a bit of bumps on the cobblestones still present on some streets, which depending on age, they might enjoy ;-) ).
Only you parents will know the length to which your own children will tolerate being in museums or other similar "boring" places. Yet, there are several Florentine museums who have created programs especially dedicated for the little ones, and even if your short is stay, we think you can take some of them into consideration.
At the very top is Palazzo Vecchio's Muse which has created fun itineraries for children to discover history and the palace. On the weekend, you'll find tours and activities designed just for families (starting from 3-4 years of age and up); you can read the details on the official website.
The Natural History Museum has a fine collection of fossils (including some very impressive reconstructions of mammals) in the section on Palaeontology, while lovers of minerals can satisfy their curiosity in the Mineralogy and Geology section. Read more details on the official website.
The interesting collections of the Archaeological Museum (which houses the famous Chimera found in Arezzo) include the Egyptian Collection which is second only to Turin's Egyptian Museum by number of artifacts.
If you have budding scientists in your household, the extraordinary collection of astronomical and scientific instruments at the Galileo Museum (the Institute and Museum of the History of Science) may well win them over.
All you need to do now is decide when you're coming to Florence and start planning your weekend in this beautiful city!